Il Sapore Italiano Pizzeria
4417 Douglaston Pkwy, Little Neck, NY 11363
Order now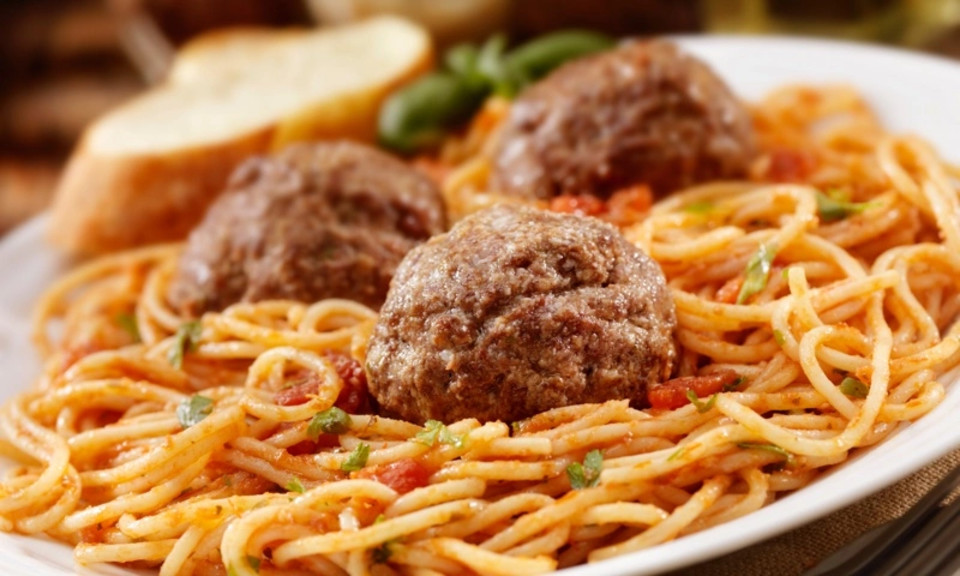 Erica
There are a bunch of reviews saying that the delivery wasn't on time. Mine was about 10 minutes past the estimated time. IT WAS WORTH IT. Other places deliver within 20 minutes and the food is subpar. Everything I ordered from Il Sapore was totally delicious. I'd rather wait a few extra minutes for my food and have it actually be good!
Nathaly
First time ordering since I moved into the area , and I'm mad at myself for not ordering sooner! Great entrees; helpful staff and on time . Will definitely be ordering again! Thank you !
Delilah
Speedy delivery. Large portion sizes. Tastes great. Locals love it. Friendly delivery guys. Fair prices. In the lower range price wise for other Italian in area.
Helen
Ordered from the Spanish menu, steak & Onions w rice and beans, it was great!! the portions were big that Im packing the leftovers for lunch tomorrow.
Joanne
I love this place they have definitely improved on sevice and personality. I always order chicken parmesan and it the only place I'll eat chicken.
Samantha
Order was recieved on time and piping hot. Super fresh definitely made to order! I selected 3 dishes, Spaghetti with Meatballs, Chicken Parm and Ziti with Sausage. Everthing was extremely delicious meatballs were well seasoned and tender. Chicken was lightly breaded and also had a great savory flavor. My hubby had the sausage and said it was good too ( he was more interested in eating than giving me a review). Pasta was nice and firm sause/gravy seems to be homemade. Totally satisfied even have leftovers for lunch tomorrow.
Rita
My favorite Italian food! Love it!

My husband said I had Italian food for lunch today so let's get Greek food tonight. But I had my heart set on Il Sapore's delicious shrimp parmigiana hero.
So I said just order your Greek chicken salad there. My husbands reaction was that it was awesome and even better then at the Greek restaurant!
Last night was my third time ordering and it has been consistent. Will continue ordering. Highly recommended!!
Julie
Ordered mini pizza, great crust, sauce and perfect amount of cheese.

Chicken wings were cooked perfectly as well and they included a few celery sticks, a rarity in Long Island.

The meat lasagne portion was good for two people to share with fresh grated cheese and bread on the side. The proportions of pasta meat cheese and sauce are spot on.

Very good delivery experience will definitely be ordering again.
Jeannie
Every neighborhood has a local favorite pizzeria, this is definitely one of those. Their sauce is hands down savory and delicious. My favorite menu items: penne a la vodka for the kids, lasagna for me, and clams with white wine sauce for hubby. I do order the Spanish plates as well, those are all great. And when I'm feeling for a beef pattie with cheese, it's a good one.
John
First time ordered the Eggplant Rollatini, side salad, chicken francese and the side of pasta. Everything was perfect! The eggplant was crisp on the outside and soft and delicious on the inside and the chicken was perfect cooked. ALSO, the side salad was SO GOOD and it comes with the meal! Will definitely order from here many times more.
About us
Dinner, Italian, Lunch Specials
Today

Delivery: 11:00 AM - 10:30 PM

Delivery

Monday:

11:00 AM - 10:30 PM

Tuesday:

11:00 AM - 10:30 PM

Wednesday:

11:00 AM - 10:30 PM

Thursday:

11:00 AM - 10:30 PM

Friday:

11:00 AM - 10:30 PM

Saturday:

11:00 AM - 10:30 PM

Sunday:

11:00 AM - 10:30 PM